Happy Valentine's Day!
Friday, February 14, 2020 by Mary O'Connor | holiday
Thomas Wright "Fats" Waller (May 21, 1904 – December 15, 1943) was an influential American jazz pianist, organist, composer, singer, and comedic entertainer, whose innovations to the Harlem stride style laid the groundwork for modern jazz piano. He wrote the Valentine Stomp above in 1929.
National Compliment Day
Friday, January 24, 2020 by Mary O'Connor | holiday
National Compliment Day. Give an extra compliment on National Compliment Day which is observed annually on January 24. A compliment has a powerful effect. It can instill confidence in a child, or validate someone's hard work.
The OCMS has sticker pages you can put in your student's music or notebooks to remind him or her how well you think they're doing.
Always find something to praise in your student's practice and playing. You'll see that it makes a world of difference.
Today is Rubber Ducky Day!
Monday, January 13, 2020 by Mary O'Connor | holiday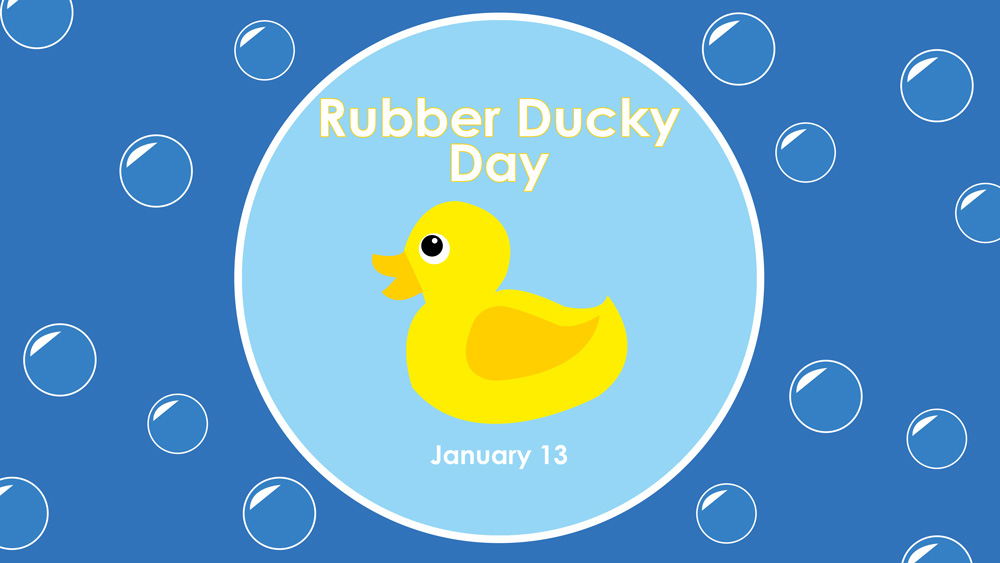 According to a 1973 Sesame Street calendar, Rubber Duckie's Birthday is January 13 so around the country it's National Rubber Ducky Day! A friend of Ernie and Big Bird, Duckie made his debut in a February 1970 episode.
The rubber ducky (also spelled duckie) has come a long way from his first concept as a chew toy for children. While the origin of the first rubber ducky is uncertain, many rubber molded toys from dolls to those in various animal shapes came about when rubber manufacturing developed in the late 1800s.
During World Wars I and II, rubber was a valuable commodity that was rationed, and by the 1940s with the advent of plastic, the rubber ducky began being produced in vinyl and plastic.
The earliest patent for a rubber duck toy was patented in 1928 by Landon Smart Lawrence. His design was for a bath toy which was weighted and when tipped would return to its upright position. The sketch included with the patent was that of a duck.
Russian Sculptor Peter Ganine sculpted many animal figures. One, a duck, he later designed and patented it into a floating toy which closely resembles the rubber ducky we have become familiar with today.
Sales of the iconic yellow rubber ducky we've come to know today soared in Britain in 2001. Why? A British Tabloid, The Sun, reported Queen Elizabeth II had a rubber duck in her bathroom that wore an inflatable crown.
The rubber ducky became a Toy Hall of Fame inductee in 2013. Founded in 1998, the Hall of Fame has only inducted 52 other toys.
The now world-famous giant rubber duck, by Dutch artist Florentijn Hofman, has sailed into the Port of Los Angeles. The six-story-tall bath toy has made its west coast debut to take part in their Tall Ships Festival parade. The duck has also appeared in Australia, Belgium, Japan, New Zealand and Brazil. Earlier this year, versions of the massive inflatable duck were in Asia, including Beijing's harbor and Taiwan, where the duck actually exploded and fell apart while on display. Report by Sarah Kerr.
Did you know that the City of Fairfax Regional Library has a Rubber Ducky collection?
Go on a scavenger hunt to discover more than 200 ducks hiding throughout the building and are on display. The Rubber Ducky is the library's mascot.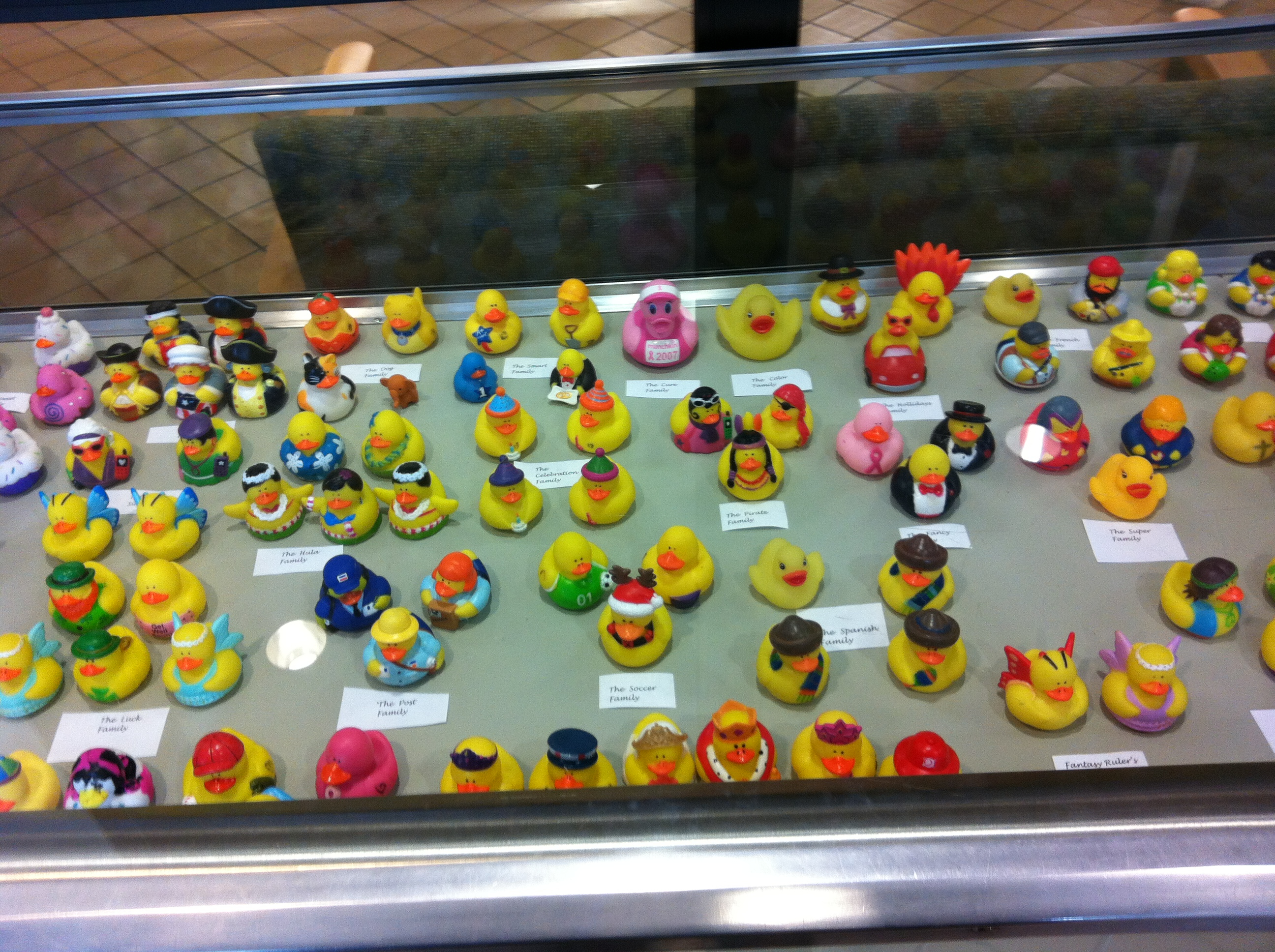 And, finally, a little history lesson:
And, the final word...