Happy Halloween!
Tuesday, October 31, 2017 by Mary O'Connor | holiday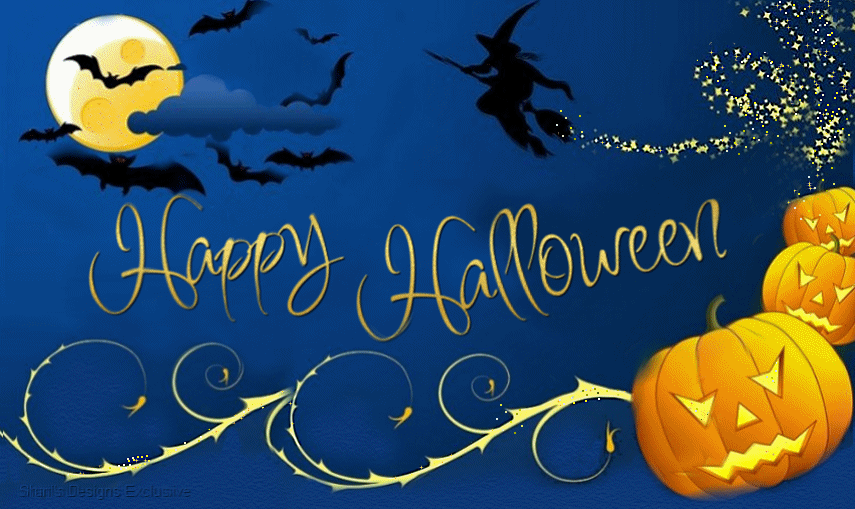 Halloween Music: Funeral March of a Marionette by Charles Gounod
Wednesday, October 25, 2017 by Mary O'Connor | holiday
The Funeral March of a Marionette (Marche funèbre
d'une
marionnette
) is a short piece by Charles Gounod.
It was written in 1872 for solo piano and orchestrated in 1879. It is perhaps best known as the theme music for the television program Alfred Hitchcock Presents, which originally aired from 1955 to 1965.
In 1871-72, while residing in London, Gounod started to write a suite for piano called "Suite Burlesque". After completing one movement, the Funeral March of a Marionette, he abandoned the suite and had the single movement published by Goddard & Co. In 1879 he orchestrated the piece. The instrumentation
is:
piccolo, flute, 2 oboes, 2 clarinets in A, 2 bassoons, 2 horns in D, 2 trumpets in A, 3 trombones, ophicleide, timpani, bass drum, triangle, strings. The work is in the key of D minor, with a central section in D major. Various arrangements by other hands exist.
There is a program underlying the Funeral March of a Marionette: The Marionette has died in a duel. The funeral procession commences (D minor). A central section (D major) depicts the mourners taking refreshments, before returning to the funeral march (D minor). The score contains the following inscriptions
in appropriate
places:
La Marionnette est cassée!!! (The Marionette is broken!!!) Murmure de regrets de la troupe (Murmurs of regret from the troupe) Le Cortège (The Procession) Ici
plusieurs
des
principaux
personnages
de la troupe s'arrêtent pour
sa
rafrâichir (Here many of the principal personages stop for refreshments) Retour a la
maison
(Return to the house). (Wikipedia)
Download this music in several versions from
IMSLP
. Click on
Arrangements and Transcriptions
.
There are also some arrangements for piano at the O'Connor Music Studio.
On Alfred Hitchcock:
From Faber Piano Adventures Performance Book Level 3B No.7 (Also available in the OCMS Library):
Piano 4-hands:
With animation:
On organ:
Mannheim Steamroller:
And, finally, a light show!
Happy listening!
Happy Birthday to Franz Liszt!
Sunday, October 22, 2017 by Mary O'Connor | history
Franz Liszt was born in Raiding, near Ödenburg, October 22, 1811 and died in Bayreuth, July 31, 1886. He was a Hungarian composer and pianist who was a major influence during the romantic period. Liszt was an outstanding pianist at seven, composed at eight and made concert appearances at nine. In addition to being a piano virtuoso, he was also a critic, conductor, city music director, literary writer and transcriber of the works of other composers. He transcribed Beethoven's Symphonies for the piano.

Franz Liszt began his career as the outstanding concert pianist of the century, who, along with the prodigious violinist Niccoló Paganini (1782-1840), created the cult of the modern instrumental virtuoso. To show off his phenomenal and unprecedented technique, Liszt composed a great deal of music designed specifically for this purpose, resulting in a vast amount of piano literature laden with dazzling, and other technical marvels. In this vein, Liszt composed a series of virtuosic rhapsodies on Hungarian gypsy melodies, the best-known being the all too familiar Hungarian Rhapsody no. 2. Liszt developed the rhapsody as a form of serious music. This kind of music is worlds apart from the generally more introspective, poetic music of pianist-composer Frédéric Chopin.

Liszt was wildly handsome and hugely talented. He was extremely popular in Paris during the 1830's. It is said that women actually fainted at his piano recitals. He was the first to position the piano so that its lid reflected the sound and the audience could see his profile as he performed.

Liszt was the first to write a tone poem, which is an extended, single-movement work for orchestra, inspired by paintings, plays, poems or other literary or visual works, and attempting to convey the ideas expressed in those media through music. Such a work is Les Préludes, based on a poem in which life is expressed as a series of struggles, passions, and mysteries, all serving as a mere prelude to . . .what? The Romantic genre of the symphonic poem, as well as its cousin the concert overture, became very attractive to many later composers, including Saint-Saëns, Tchaikovsky, Dvorák, Sibelius, and Richard Strauss.
Listen to Liszt's transcription of Meyerbeer's Hellish Waltz from Robert du Diable, which probably caused more public commotion than any other piano piece in history.
Read quotes by and about Liszt
Liszt was the first recitalist
In Praise of Pianos and the Artists Who Play Them