Hanon Piano Exercises
Monday, January 20, 2020 by Mary O'Connor | technique,
Since the first release of this classic Schirmer edition over 100 years ago, almost anyone who has taken piano lessons for more than two years has played from The Virtuoso Pianist.
Most anyone who has ever played piano has a love-hate relationship with the "Hanon".
The Virtuoso Pianist (Le Pianiste virtuose ) by Charles-Louis Hanon, is a compilation of sixty exercises meant to train the pianist in speed, precision, agility, and strength of all of the fingers and flexibility in the wrists.
First published in Boulogne, in 1873, The Virtuoso Pianist is Hanon's most well-known work, and is still widely used by piano instructors and pupils although some teachers are getting away from the mechanical playing these can produce.
Personally, I've sometimes played these on "auto-pilot" since all one really needs is to get the first pattern going, then move up a step, up a step...
Notes by C. L. Hanon: Preparatory exercises for the Acquirement of Agility, Independence, Strength and Perfect Evenness in the Fingers. For studying the 20 exercises, begin with the metronome set at 60, gradually increasing the speed up to 108.
From Wikipedia:
The exercises are intended to address common problems which could hamper the performance abilities of a student. These include "crossing of the thumb", strengthening of the fourth and fifth fingers, and quadruple- and triple-trills.

The exercises are meant to be individually mastered and then played consecutively in the sections they are placed in.

Apart from increasing technical abilities of the student, when played in groups at higher speeds, the exercises will also help to increase endurance. The exercises are divided in three parts:

Exercises 1 - 20: Labeled "preparatory exercises", these are also the most famous exercises, and are used to develop finger strength and independence. Each exercise contains a sequence of 8 semiquavers, beginning on C, which is then repeated starting on D, and so on across two octaves. The exercise is then repeated in reverse down two octaves to the starting C. The exercises are intended to be practiced in groups of three, except for the first two which are practiced together.
Exercises 21 - 43: Labeled "further exercises for the development of a virtuoso technique." This more difficult section is meant to be played after the pianist has fully mastered Part 1. Part 2 includes scales and arpeggios.
Exercises 44 - 60: Labeled "virtuoso exercises for mastering the greatest technical difficulties." Since this section is considerably more difficult, Hanon recommends the mastery of both previous parts before proceeding to this one. This part includes repeated notes,, and more.

After all three parts are mastered, Hanon recommends all exercises be played through daily to retain technique.
The O'Connor Music Studio has several editions of this work:
Hanon: The Virtuoso Pianist in Sixty Exercises, Complete. Since the first release of this classic Schirmer edition over 100 years ago, almost anyone who has taken piano lessons for more than two years has played from The Virtuoso Pianist . Millions of copies have been sold of these progressive exercises which guide a player's technique, building finger independence and strength. This was the first American edition released of this music, and remains a classic at a remarkably affordable price.
Junior Hanon (Alfred Masterwork Edition). A slight condensation of Hanon's first exercises. The simplification in layout and range make the exercises appear less difficult to a young student. Includes the complete Book 1 and excerpts from Books 2 & 3 of C. L. Hanon's famous studies, The Virtuoso Pianist in 60 Exercises.
Hanon for Students, Bk 1: 6 Varied Exercises from The Virtuoso Pianist for Late Elementary Pianists. Hanon for Students, Book 1, contains the first six exercises from The Virtuoso Pianist, Book 1. The exercises are notated in eighth notes for one octave so that students may begin to use them effectively at the late-elementary level. Each exercise appears five times to be played with a legato touch, varied articulation, varied dynamics, varied rhythm, and transposed to F or G.
Jazz Hanon. Inspired by Charles-Louis Hanon's The Virtuoso Pianist the essential technical method for any classical player these new volumes present a modern-day equivalent for the musician seeking to play the key piano styles of the 20th century. Each book develops basic technique and true facility in each genre through authentic, progressive exercises and etudes. The music in these books is fun to play for pianists at every level, building the necessary skills in each style while providing extensive musical and stylistic insight.
Leonard Bernstein: What Does Music Mean?
Saturday, January 18, 2020 by Mary O'Connor | composers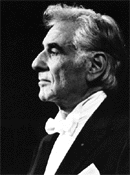 On January 18, 1958 Leonard Bernstein began presenting his television series What does music mean? The series ran for 53 programs. Some of the episodes can be found below:
Part 1 What is Classical Music?
Plot: Bernstein conducts Handel's Water Music and cites it as an indisputable example of classical music. "Exact" is the word that best defines classical music, Bernstein says and he demonstrates with musical illustrations from Bach's Fourth Brandenburg Concerto, Mozart's Concerto No. 21 in C Major and The Marriage of Figaro, and Haydn's Symphony No. 102.
The decline of classical music at the end of the eighteenth century is tied to Beethoven's innovations and the Romantic movement, and Bernstein conducts Beethoven's Egmont Overture.
---
Part 2 What is Melody?
Plot: Bernstein discusses the different forms melody can take, including tune, theme, motive, melodic line and musical phrase. He illustrates by conducting the orchestra in excerpts from Tchaikovsky, Wagner, Hindemith, and Brahms.
---
Part 3 What is a Mode?
Plot: Bernstein discusses scales, intervals, and tones, and analyzes several pieces, including Debussy's Fêtes, Rimsky-Korsakov's Scheherazade, and music from the Kinks and the Beatles, to illustrate different modes.
An excerpt from Bernstein's ballet Fancy Free is also performed.
Today is Rubber Ducky Day!
Monday, January 13, 2020 by Mary O'Connor | holiday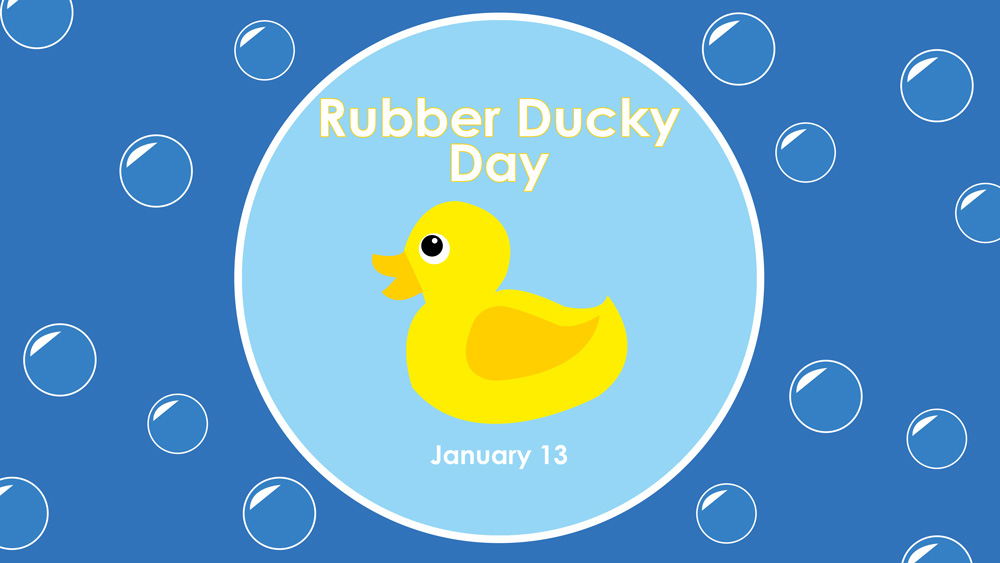 According to a 1973 Sesame Street calendar, Rubber Duckie's Birthday is January 13 so around the country it's National Rubber Ducky Day! A friend of Ernie and Big Bird, Duckie made his debut in a February 1970 episode.
The rubber ducky (also spelled duckie) has come a long way from his first concept as a chew toy for children. While the origin of the first rubber ducky is uncertain, many rubber molded toys from dolls to those in various animal shapes came about when rubber manufacturing developed in the late 1800s.
During World Wars I and II, rubber was a valuable commodity that was rationed, and by the 1940s with the advent of plastic, the rubber ducky began being produced in vinyl and plastic.
The earliest patent for a rubber duck toy was patented in 1928 by Landon Smart Lawrence. His design was for a bath toy which was weighted and when tipped would return to its upright position. The sketch included with the patent was that of a duck.
Russian Sculptor Peter Ganine sculpted many animal figures. One, a duck, he later designed and patented it into a floating toy which closely resembles the rubber ducky we have become familiar with today.
Sales of the iconic yellow rubber ducky we've come to know today soared in Britain in 2001. Why? A British Tabloid, The Sun, reported Queen Elizabeth II had a rubber duck in her bathroom that wore an inflatable crown.
The rubber ducky became a Toy Hall of Fame inductee in 2013. Founded in 1998, the Hall of Fame has only inducted 52 other toys.
The now world-famous giant rubber duck, by Dutch artist Florentijn Hofman, has sailed into the Port of Los Angeles. The six-story-tall bath toy has made its west coast debut to take part in their Tall Ships Festival parade. The duck has also appeared in Australia, Belgium, Japan, New Zealand and Brazil. Earlier this year, versions of the massive inflatable duck were in Asia, including Beijing's harbor and Taiwan, where the duck actually exploded and fell apart while on display. Report by Sarah Kerr.
Did you know that the City of Fairfax Regional Library has a Rubber Ducky collection?
Go on a scavenger hunt to discover more than 200 ducks hiding throughout the building and are on display. The Rubber Ducky is the library's mascot.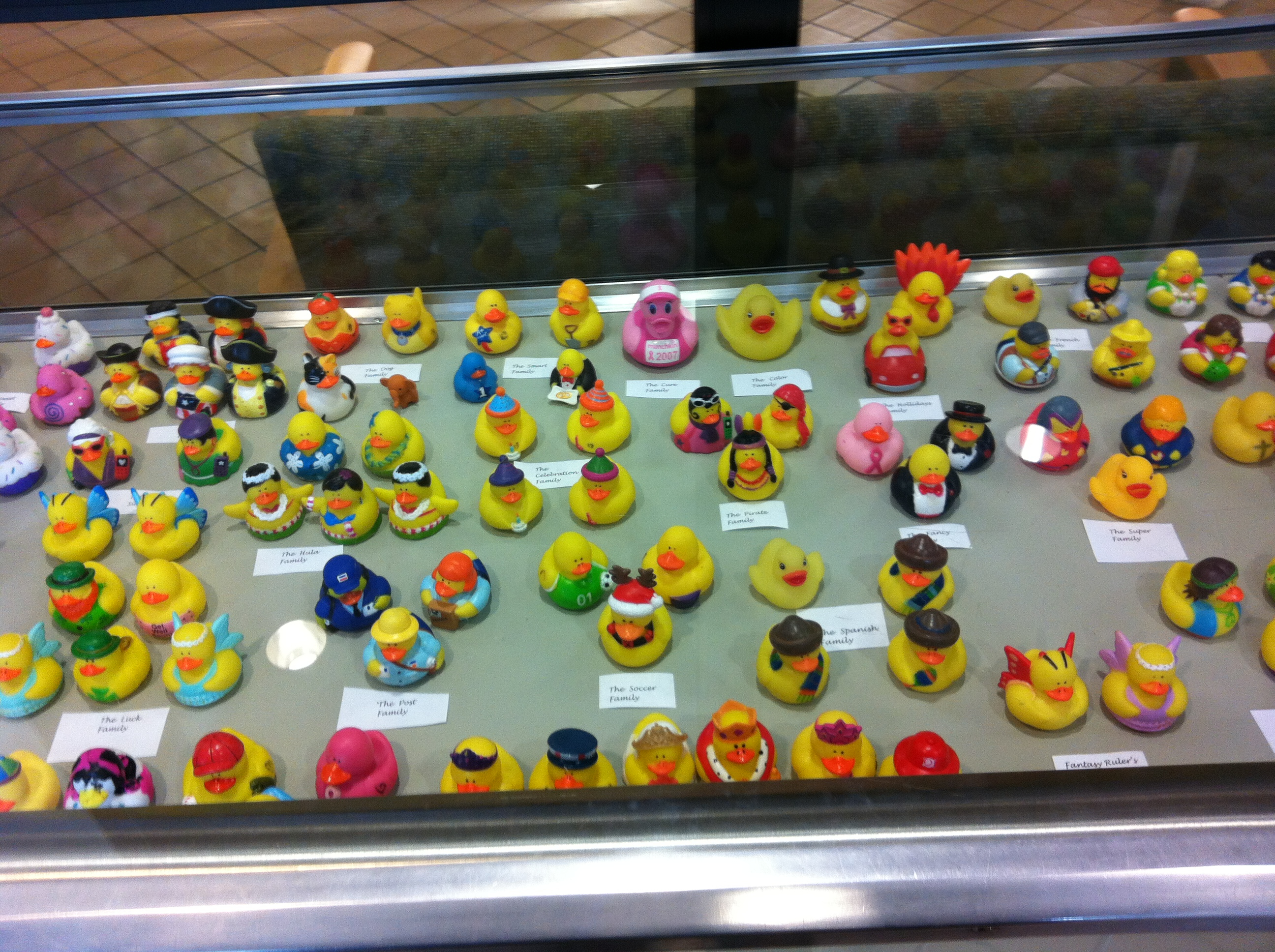 And, finally, a little history lesson:
And, the final word...