Even JS Bach Celebrated International Coffee Day!
Sunday, September 29, 2019 by Mary O'Connor | history
Johann Sebastian Bach (1685-1750) was also apparently a coffee enthusiast. So much so that he wrote a composition about the beverage. Although known mostly for his liturgical music, his Coffee Cantata (AKA Schweigt stille , plaudert nicht , BWV 211) is a rare example of a secular work by the composer. The short comic opera was written (circa 1735) for a musical ensemble called The Collegium Musicum based in a storied Zimmerman's coffee house in Leipzig, Germany. The whole cantata seems very much to have been written with the local audience in mind.
Coffee Cantata is about a young vivacious woman named Aria who loves coffee. Her killjoy father is, of course, dead set against his daughter having any kind of caffeinated fun. So he tries to ban her from the drink. Aria bitterly complains:
Father sir, but do not be so harsh!
If I couldn't, three times a day,
be allowed to drink my little cup of coffee,
in my anguish I will turn into
a shriveled-up roast goat.

Ah! How sweet coffee tastes,
more delicious than a thousand kisses,
milder than muscatel wine.
Coffee, I have to have coffee,
and, if someone wants to pamper me,
ah, then bring me coffee as a gift!
The copywriters at Starbucks marketing department couldn't have written it any better. Eventually, daughter and father reconcile when he agrees to have a guaranteed three cups of coffee a day written into her marriage contract.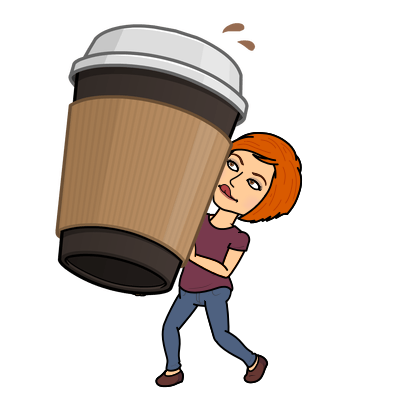 Happy Birthday, George Gershwin!
Thursday, September 26, 2019 by Mary O'Connor | birthday
George Gershwin lived between September 26, 1898 and July 11, 1937. He is considered to be a twentieth century composer.

If you hate homework but like roller skating, you have something in common with American composer George Gershwin. Born in Brooklyn, New York to Russian immigrant parents, George loved to play street hockey, 'cat', and punch ball. He didn't even have an interest in music until his family got him a piano when he was twelve. Nine years later he had his first hit, "Swanee", with lyrics written by Irving Caesar. No one else in the Gershwin family was musical, but George was fascinated by music. When he heard a schoolmate play the violin, George struck up a friendship with the boy who introduced him to the world of concert music.

Gershwin's American in Paris and Rhapsody in Blue (featured in Disney's newly released Fantasia 2000) proved that jazz was powerful enough to combine will with symphonic music. Gershwin was only 26 years old at the time when he composed Rhapsody in Blue. No matter how you hear it, "Rhapsody in Blue" will remain the signature of one of the most influential of composers, songwriters and pianists in American music history.

His play Porgy and Bess has been produced as both a film and an opera.
New for Fall: LIstening and Coloring Pages
Tuesday, September 24, 2019 by Mary O'Connor | listening
I have purchased a set of Shades of Sound Listening & Coloring Book: Halloween for the studio.
Each week, I will print out some of the pages for your student and put them in his/her notebook. After listening to the music on YouTube, the student may color the pages.
After they are colored, please return them to the notebook so that there will be a complete book when finished.
If you are an adult and want to listen and color, too, just let me know and I'll print you a set.
From the website:
The Shades of Sound Listening and Coloring Books are a great way to encourage students to listen to great piano and orchestral repertoire. Students of all ages will love coloring the fun pictures while listening to and learning from the music of the great composers.

This Shades of Sound Halloween edition includes 13 spooky pieces of piano and orchestral literature, ranging from the Baroque to the Modern period. By spending just 5-10 minutes per day listening for just a few days per week, students can listen to and complete the whole book in a few weeks.

Aspiring pianists need to know the literature, hear the greats perform, and be inspired and excited by the great music that is available! Just as writers need to read, read, read, pianists need to listen! Through this fun curriculum, students will learn about the musical periods and the great composers and their works. Listening repertoire selected includes selections from the standard solo piano literature, as well as solo piano and orchestra literature and orchestral works.

My hope is that students can add just 5-10 minutes of listening per day to their normal practicing. Listening to great music will change their understanding of music and will vastly increase their music history knowledge. It will excite and inspire them, encourage further study and listening, give them new pieces to add to their own repertoire wish list, infuse more great music into their lives, homes and families, and will boost their musicianship and expression to the next level.

The Halloween Shades of Sound book includes 13 different pieces, including:

Totentanz by Liszt
Le Cimetiere, from Clairs de Lune by Abel Decaux
Graceful Ghost Rag by William Bolcom
Night on Bald Mountain by Mussorgsky/Rimsky-Korsakov
Tarantelle, from Music for Children Op. 65 No. 4 by Prokofiev
Tarantella by Albert Pieczonka
In the Hall of the Mountain King by Grieg
Toccata and Fugue in D minor, BWV 565 by Bach
Funeral March, from Piano Sonata No. 2 in B-flat minor by Chopin
Danse Macabre by Saint-Saens
The Banshee by Henry Cowell
Scarbo, from Gaspard de la nuit by Ravel
The Sorcerer's Apprentice by Paul Dukas

Students may use The Playful Piano – Halloween Listening YouTube playlist to listen along with their book using quality recordings. The playlist is ordered to go right along with the book, and also includes 5 extra pieces (some pages include optional "Further Listening" examples students may listen to).