Movie Night!
Saturday, October 16, 2021 by Mary O'Connor | local event
Two movies will be offered on this date; one directed to young children and their families and the second movie directed to teenagers.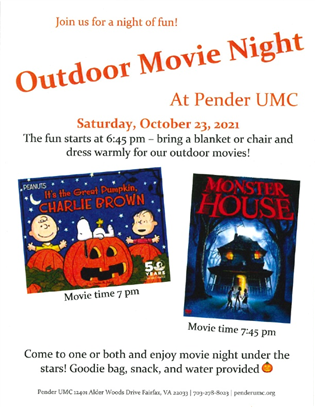 Pianist Nuria Planas-Vilanova In Concert!
Friday, February 22, 2019 by Mary O'Connor | local event
Jordan Kitt's Music is proud to host a solo piano recital by pianist and Jordan Kitt's Music School teaching specialist Nuria Planas-Vilanova in the recital hall in Fairfax, Virginia.
Núria was born in Barcelona, Spain and began learning music theory and piano at a young age. She studied both at the Conservatori Municipal Superior de Musica de Barcelona for ten years.
She also studied piano in Germany with Stanislav Rosenberg for an additional four years. Since moving to the United States she has continued her classical piano studies with renowned Russian pianist Nikita Fitenko. Núria competed in her first Washington International Piano Festival Competition in 2017, and looks forward to competing again in 2019.
Nuria is currently welcoming new students to the Fairfax teaching studio.
Her repertoire for the concert will include works by Chopin, Debussy, Schubert and Scriabin. The concert is free but seating is limited, so reserve your space now or call 703-573-6070 for more information.
Sun Feb 24, 2019 at 2:00 PM
Fairfax Showroom
8500 Lee Highway
Fairfax, VA 22031
(703) 573-6070
Free Local Event: Pender Rocks the Block
Wednesday, September 12, 2018 by Mary O'Connor | local event
Pender Rocks the Block
Friday, September 14, 6 - 9 p.m. Rain or Shine
Pender UMC: 12401 Alder Woods Drive, Fairfax, VA
Cost: Admission is Free but for some of the food, there will be a cost.
Pender Church is rocking the block again! We're having another block party for our neighbors, and you're invited for food, games, and live entertainment.
Fun for the whole family includes:
Food available for purchase from local food trucks, plus cupcakes and ice cream!
"Minute to Win It" games
Moon bounce
Face painting
Balloon sculpting
Cake Walk
Games for kids, teens and adults
Live music
Parking will be available in parts of the Pender UMC parking lot, and at Christ Presbyterian Church just down Alder Woods Drive.