Columbus Day Holiday!
Monday, October 8, 2018 by Mary O'Connor | holiday
If you're traveling, I hope you have a wonderful time off and see you next Monday.
Keep practicing!
Happy Fourth of July!
Wednesday, July 4, 2018 by Mary O'Connor | holiday
Independence Day, commonly known as the Fourth of July, is a federal holiday in the United States commemorating the adoption of the Declaration of Independence on July 4, 1776, declaring independence from Great Britain.
Independence Day fireworks are often accompanied by patriotic songs such as the national anthem "The Star-Spangled Banner", "God Bless America", "America the Beautiful", "My Country, 'Tis of Thee", "This Land Is Your Land", "Stars and Stripes Forever", and, regionally, "Yankee Doodle" in northeastern states and "Dixie" in southern states. Some of the lyrics recall images of the Revolutionary War or the War of 1812.
A bit of audio for your listening pleasure, as played by Vladimir Horowitz...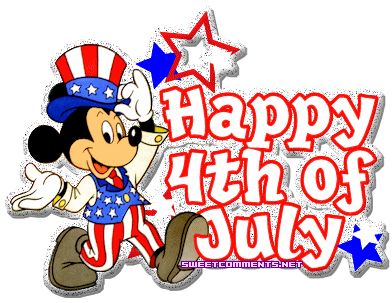 National Buy a Musical Instrument Day
Tuesday, May 22, 2018 by Mary O'Connor | holiday
Each year on May 22 we observe National Buy a Musical Instrument Day. The day is all about playing music. If you are a musician, it might be time for a new instrument. Maybe you can learn to play a second or third one. If you have never played an instrument before, National Buy A Musical Instrument Day might be the motivation you need to start.
Naturally, here at the O'Connor Music Studio, a piano, keyboard with weighted keys (and 88 of them!) or organ is recommended but this day is for all types of instruments and is for people of all ages. Grandpa can play his ukulele while the grandkids play the drums, trombone, and flute. Together they can all make terrific music!
Adapted from http://www.nationaldaycalendar.com/national-buy-a-musical-instrument-day-may-22/